The impact of citizen-generated data in Nepal, Argentina and East Africa
Projects | Links: Argentina | East Africa | Nepal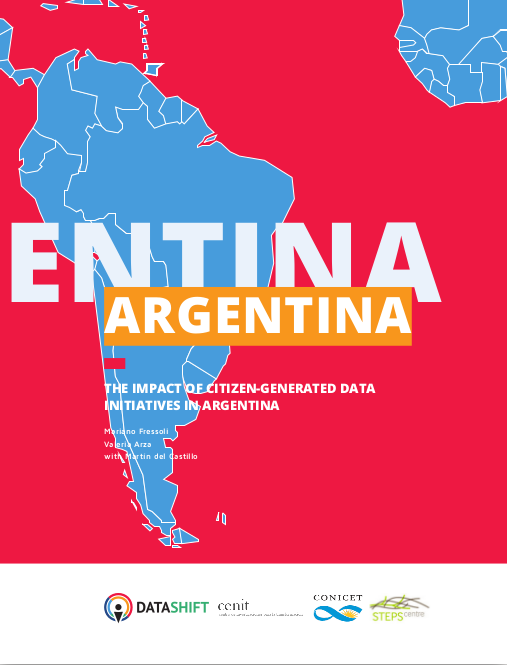 Three detailed studies by in-country researchers on how citizen-generated data was being used to make positive change.
I commissioned, edited and produced three research reports by in-country researchers on what difference projects involving data generated by citizens was making in that context.
Three research teams based in the DataShift's pilot locations – Argentina, East Africa (Tanzania and Kenya) and Nepal – looked deeper into the impact of citizen-generated data initiatives in their own countries.
Each team conducted in-depth research into the impact of five ongoing or completed citizen-generated data initiatives that address issues relevant to the Sustainable Development Goals. They're examining how initiatives' data has been used by others; how projects check the quality of their data, whether the initiative is likely to last in the long term; and how the data is received at the local level.
The research teams were:
Argentina: Centro de investigaciones para la transformación (CENIT), which conducts research in a number of areas related to the economy of innovation and sustainable development, including studies on grassroots innovation, open science and natural resources and innovation
Kenya and Tanzania: Elizabeth Maina, Linda Oduor-Noah and Crystal Simeoni, who bring together a range of research experience covering areas including governance, social innovation and culture
Nepal: Local Interventions Group, which has founded and managed a range of citizen-generated data initiatives in Nepal, often in close collaboration with the government.