Technology for Legal Empowerment: A Global Review", Open Society Justice Initiative, 2019. [Lead researcher]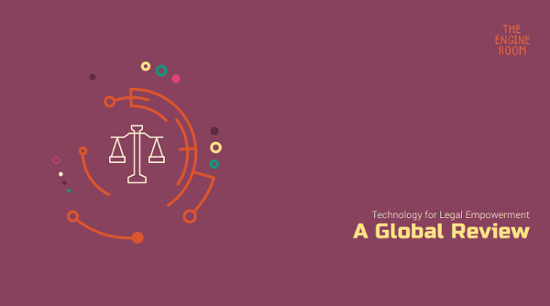 (2.5MB PDF)
Privacy or Public Interest? Making the Case for Public Information on Company OwnershipThe B Team & OpenOwnership 2019. [Project Lead]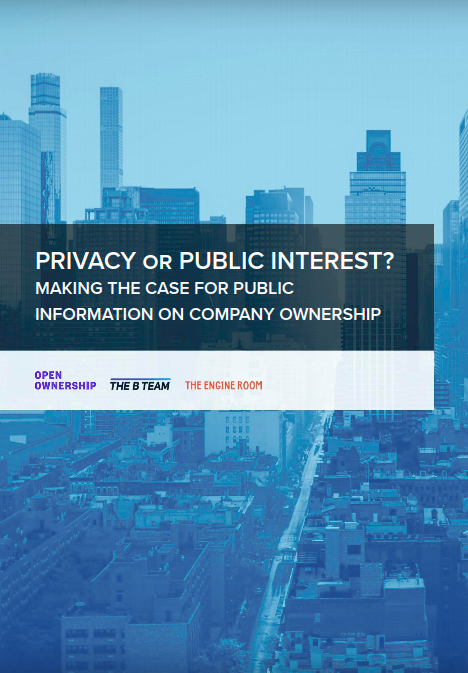 (1MB PDF)
Humanitarian Futures for Messaging Apps: Understanding the opportunities and risks", International Committee of the Red Cross (ICRC), 2017. [Lead researcher]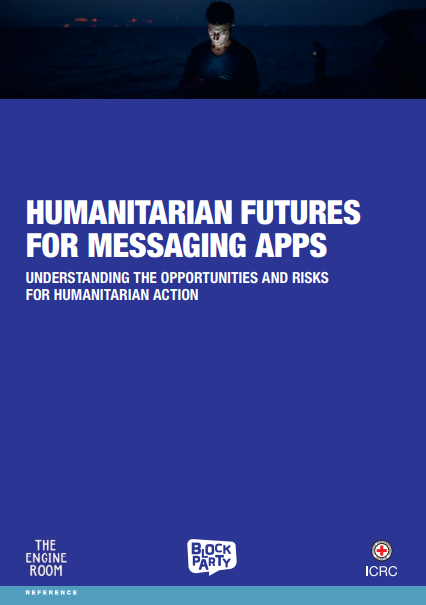 (3.5MB PDF)
Choosing technology in Kenyan and South African transparency and accountability initiatives," Making All Voices Count (Institute of Development Studies), 2016.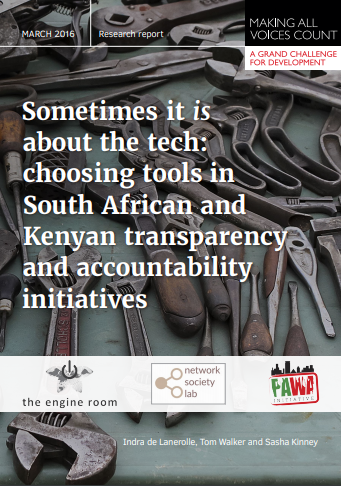 (2.7MB PDF)
Rainforest protection and socially responsible investment: A quick-start guide,"Rainforest Foundation Norway, 2017. [Lead researcher]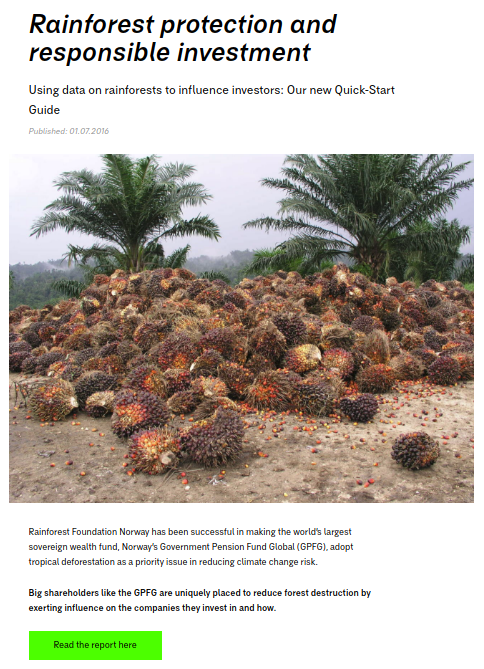 (2.7MB PDF)
A Movements Perspective on Transparency and accountability", Transparency and Accountability Initiative, 2015.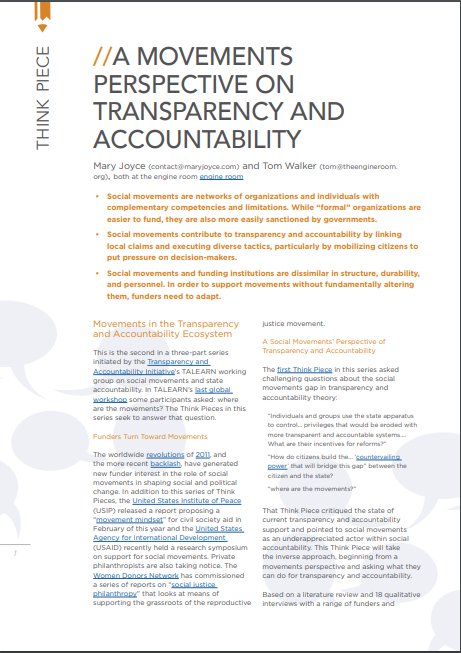 Translating Oxfam's responsible data policy into practice", Oxfam, 2017.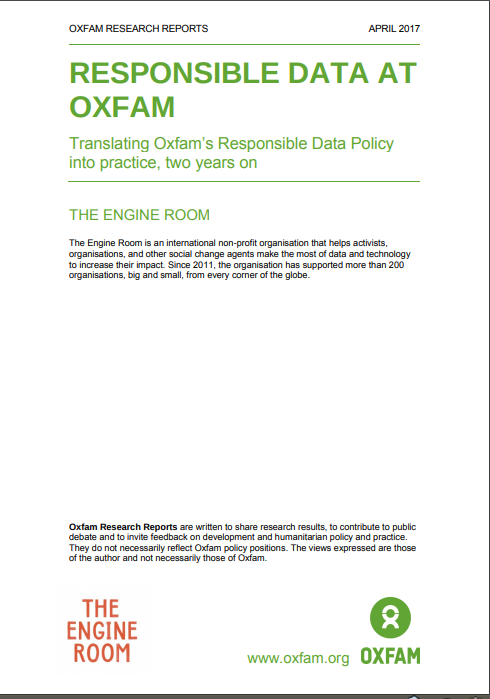 Responsible data in the donor community", Responsible Data Forum, 2015. [Lead researcher]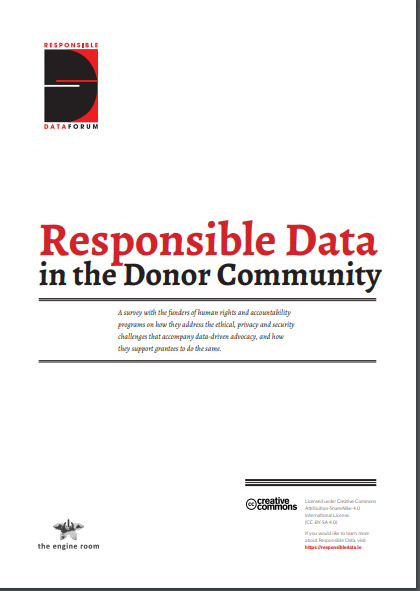 Three reports on the impact of citizen-generated data in Argentina, East Africa and Nepal", DataShift, CENIT, Local Interventions Group, et al, 2015. [Commissioning editor]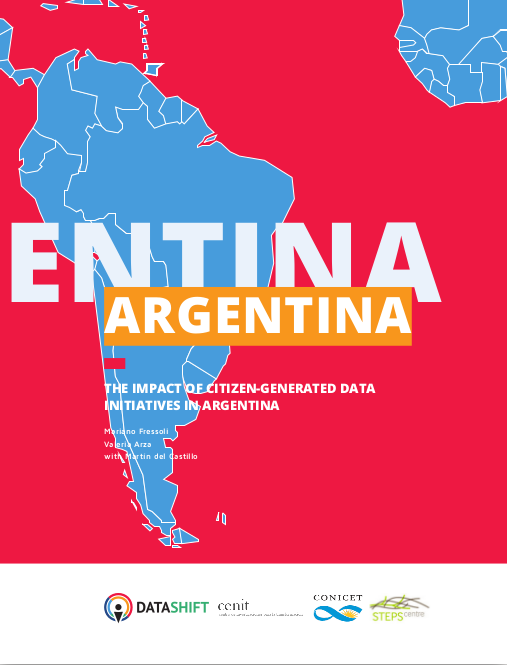 ---
Alidade, an interactive online tool to help NGOs choose technology tools, 2017. [Lead researcher]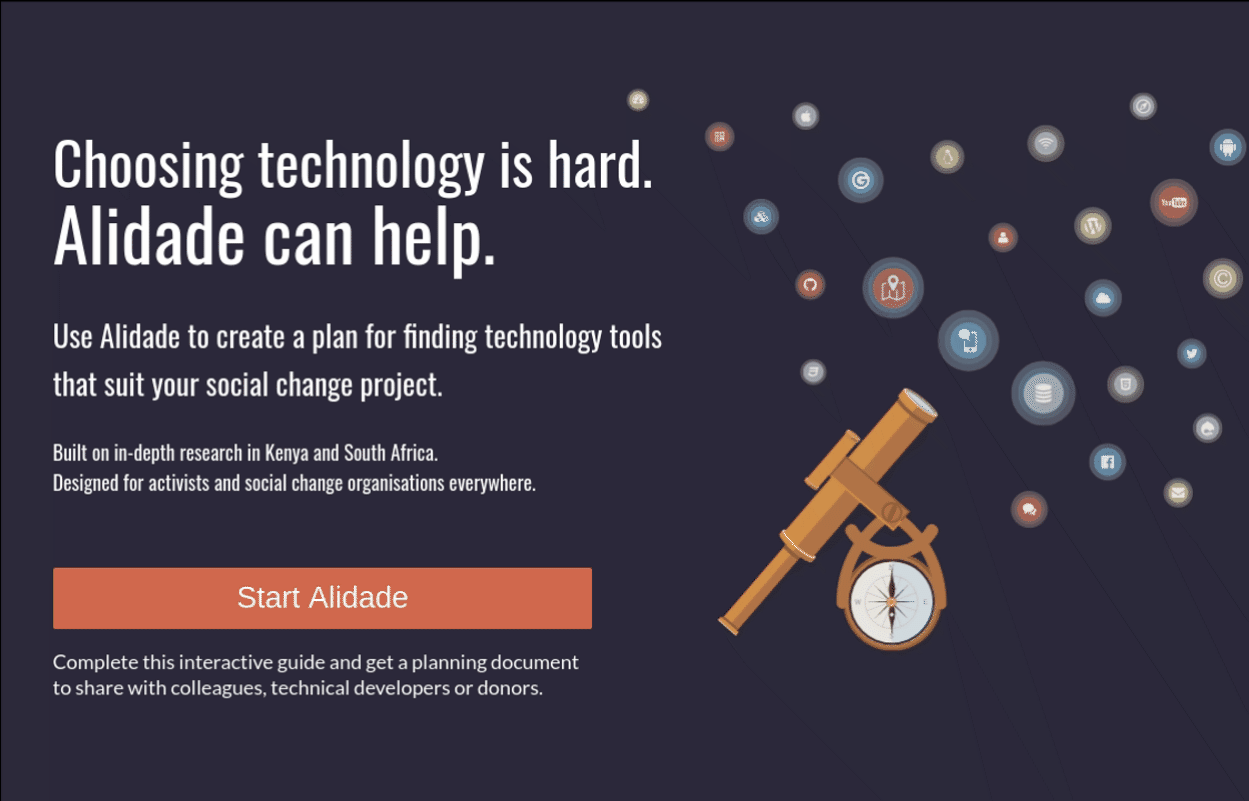 Microtasking: Uses for human rights monitoring", Amnesty International, 2015. [Lead researcher]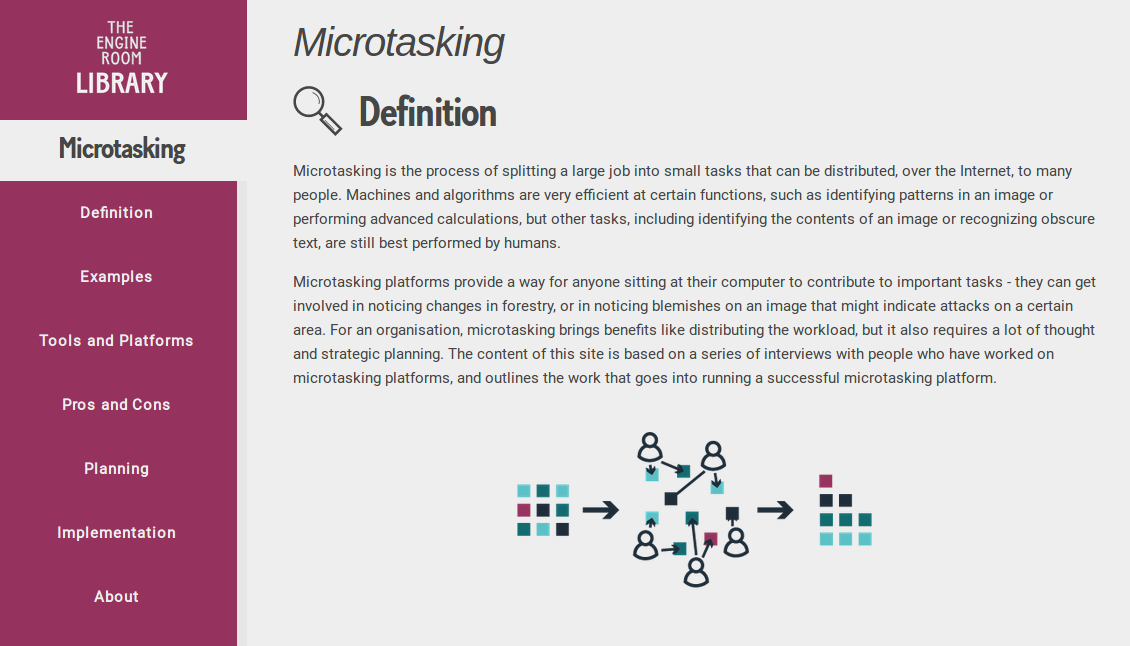 Sharing Data Responsibly – A Conversation Guide for Funders, helping funders to be transparent about the work they support while making sure that they aren't harming grantees, 2018. [Lead researcher]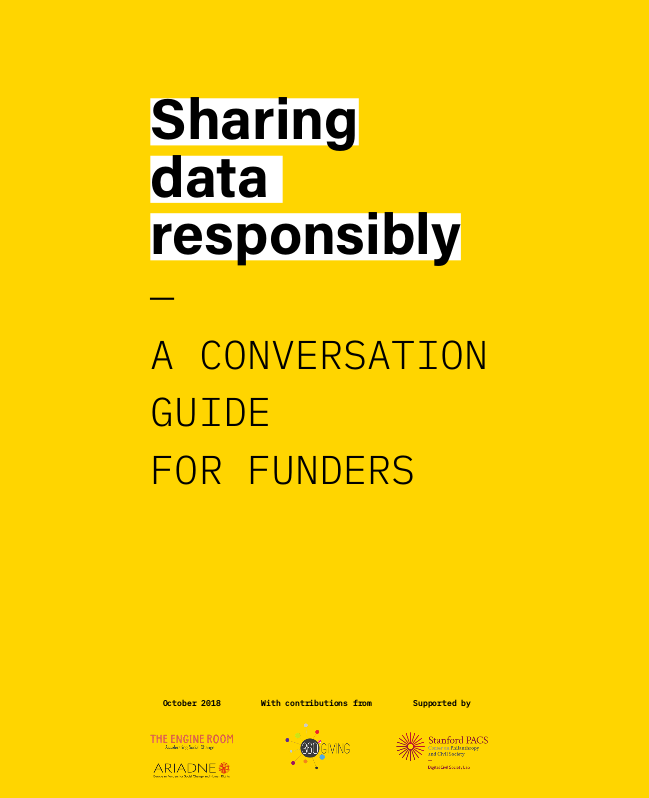 (1.7MB PDF)
A Primer on technology to monitor rainforests and forest peoples' rights, The Engine Room and Rainforest Foundation Norway. [Lead researcher]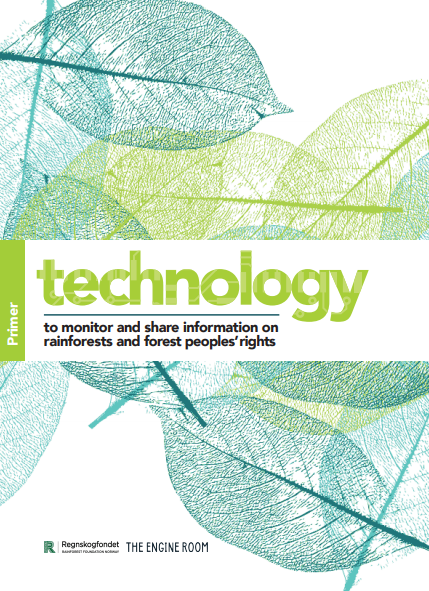 (1.7MB PDF)
Technology in Case Management for Legal Empowerment", Open Society Justice Initiative, 2018. [Lead researcher]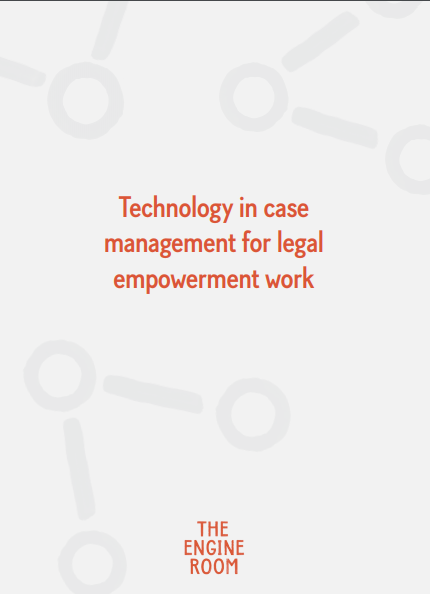 (1.6MB PDF)
---
A lot of civil society organisations have a secret. Their tech projects are failing. What does the research tell us?", Research synthesis for Making All Voices Count, 2017.